---- OUR MISSION -----
Regional Office of Education #33 serves our schools and communities by providing educational resources, partnerships, and opportunities.

What's Happening at ROE 33?
ROE 33 is Cognia Accredited!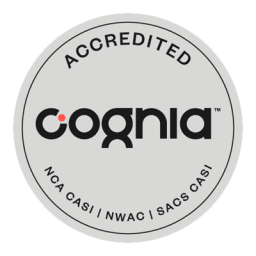 The Regional Office of Education #33 has earned their system accreditation by Cognia, which is a nonprofit organization that provides quality assurance for schools, school districts, and education service providers.
Watch our Accreditation Journey
Click on the image below to open the video in a new tab.
Jodi Scott, Regional Superintendent of Schools
Lori Loving, Assistant Regional Superintendent of Schools