---- OUR MISSION -----
Regional Office of Education #33 serves our schools and communities by providing educational resources, partnerships, and opportunities.
Services of ROE #33 are available to all without regard to race, color, nationality, sex, sexual orientation, gender identity, ancestry, age, religious beliefs, physical or mental disability, status as homeless,
immigration status, or actual or potential marital or parental status, including pregnancy.
What's Happening at ROE #33?
ROE #33 is Cognia Accredited!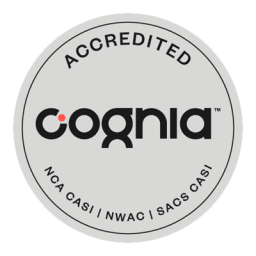 The Regional Office of Education #33 has earned their system accreditation by Cognia, which is a nonprofit organization that provides quality assurance for schools, school districts, and education service providers.