21st Century Community Learning Centers
The Regional Office of Education #33 has received federal funding through a competitive grant process through ISBE for ​Mercer County High School, Monmouth-Roseville Junior High School, Monmouth-Roseville High School, Galesburg High School, Abingdon-Avon High School and United High School to offer program support of 21st Century Community Learning Centers. These centers are to provide academic enrichment opportunities during non-school hours for district students.

The intent of these programs are to help students meet state and local student standards in core academic subjects, such as reading and math; offers students a broad array of enrichment activities that can complement their regular academic programs; and offers literacy and other educational services to the families of participating youths. Students may expand their learning beyond the normal school day to better prepare for future jobs or college coursework whatever their chosen pathway leads them to successful life-long learning.

Program offerings match the students interests and abilities to offer new opportunities designed to move the progression along from one success to the next goals attainment.
Contact Alyssa Franqui, Director of 21st CCLC Programs, at afranqui@roe33.net for additional information or to offer community support for sustainable efforts for program continuation.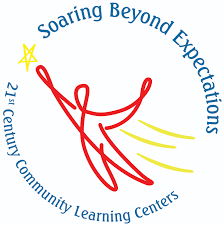 Stevens Amendment- Disclosure of Federal Participation
Projects or programs funded in whole or in part with Federal grant money must credit the Federal government for the Federal government's portion of the financial support.

This posting page citation informs the public that the use of Federal dollars in the Monmouth-Roseville Community Unit School #238, United Community Unit School District #304, and the Mercer County Community Unit School District #404, meets the Stevens Amendment requirement. Staff development opportunities, resource purchases and personnel have been funded in whole or in part with federal entitlement dollars.