Abingdon Avon High School T.W.I.S.T.E.R.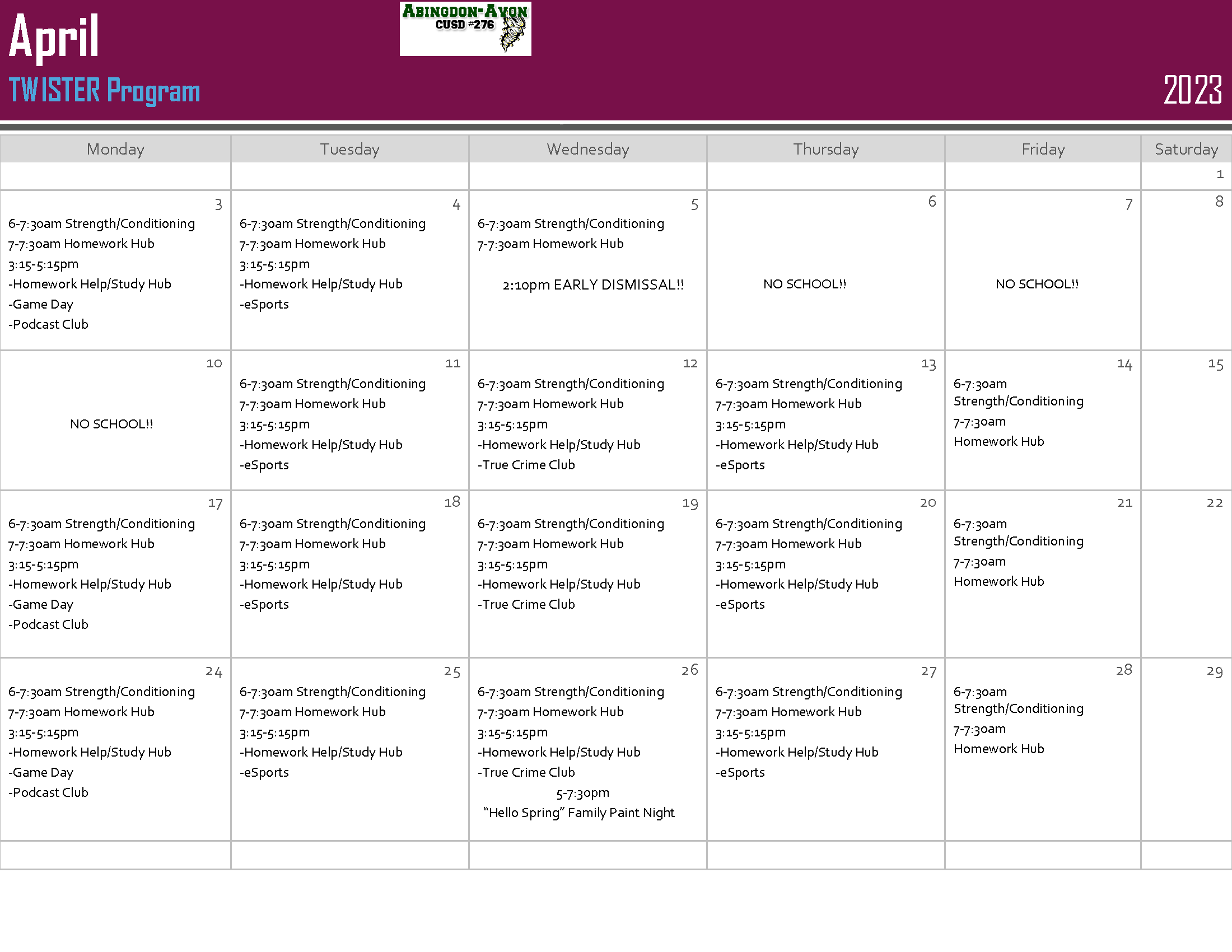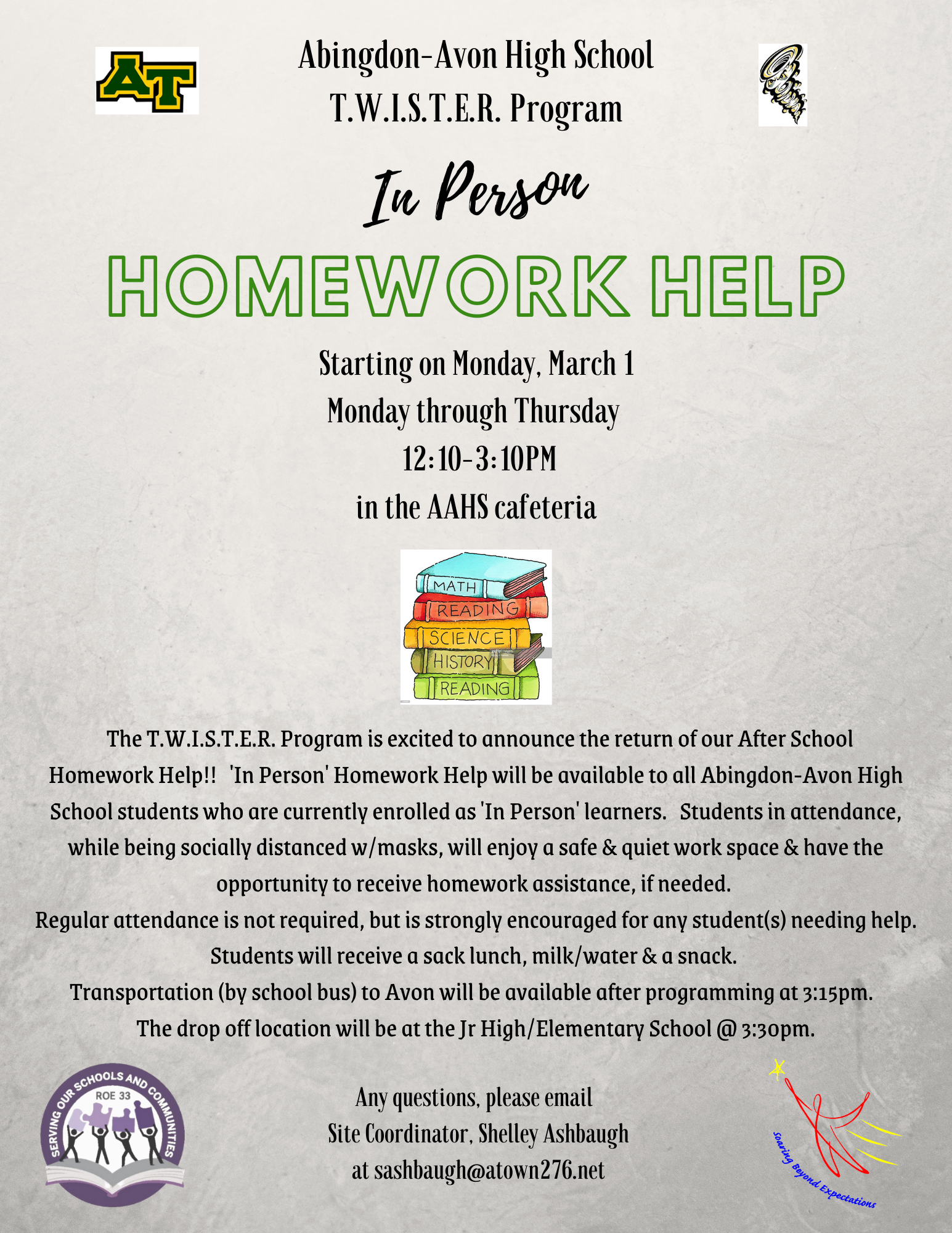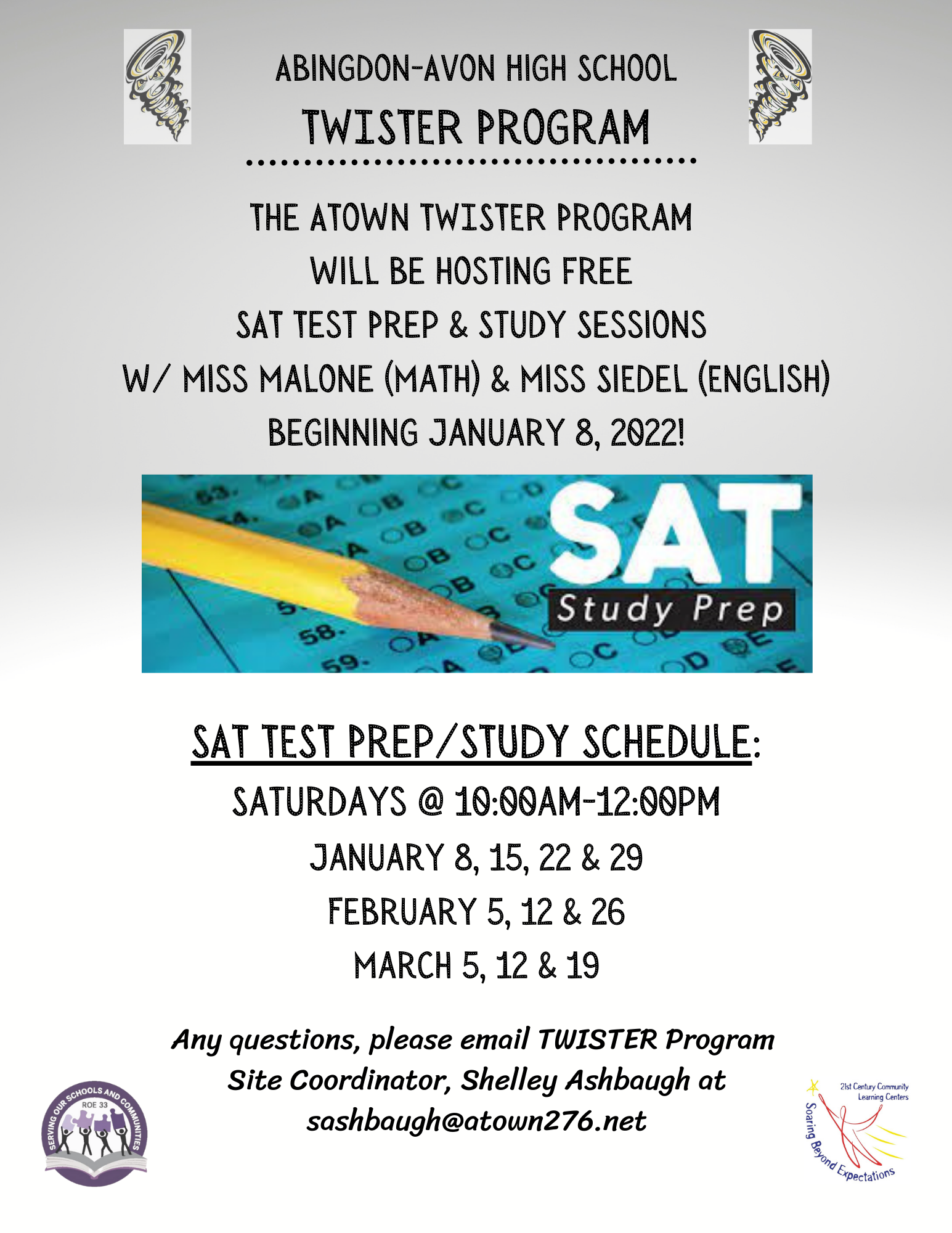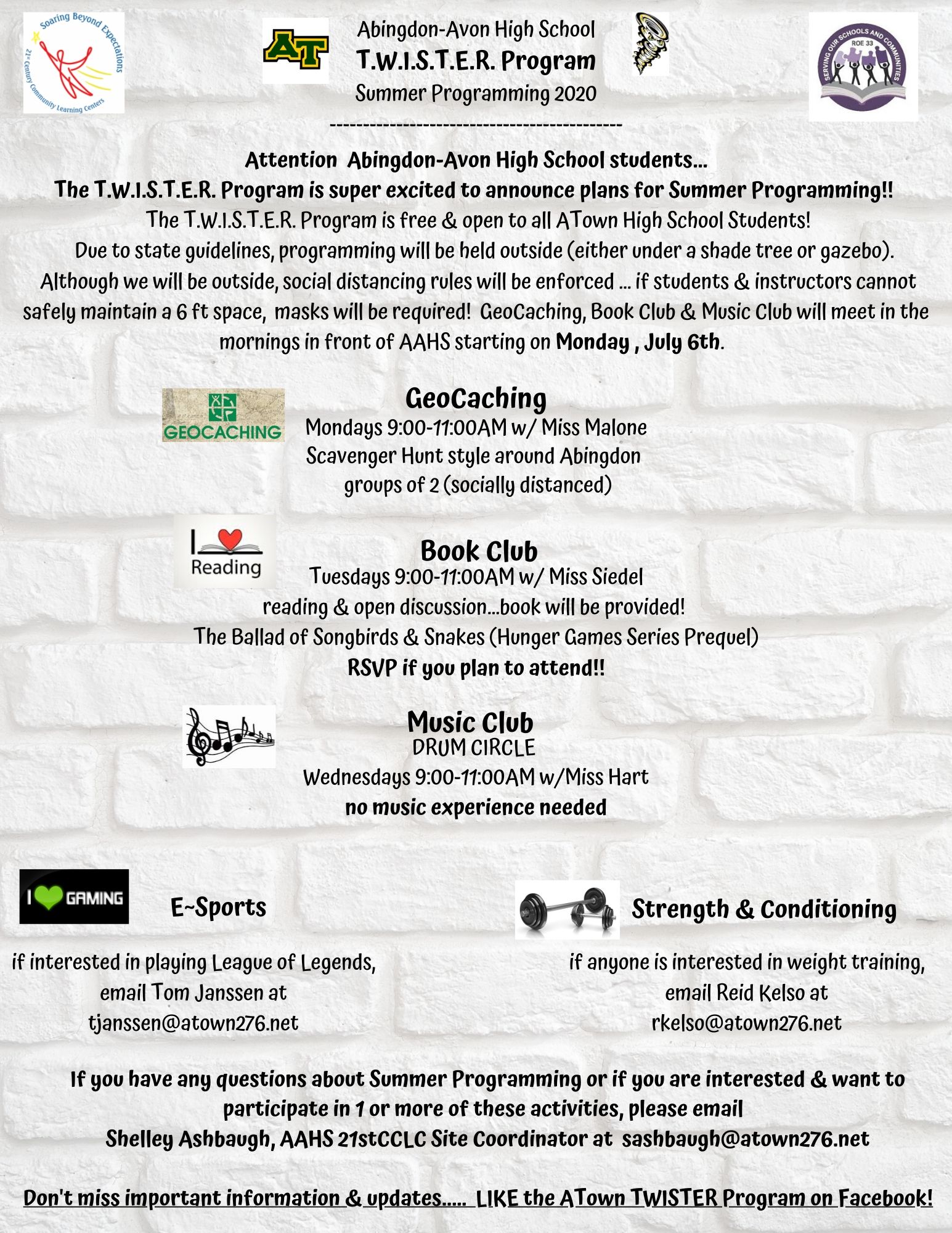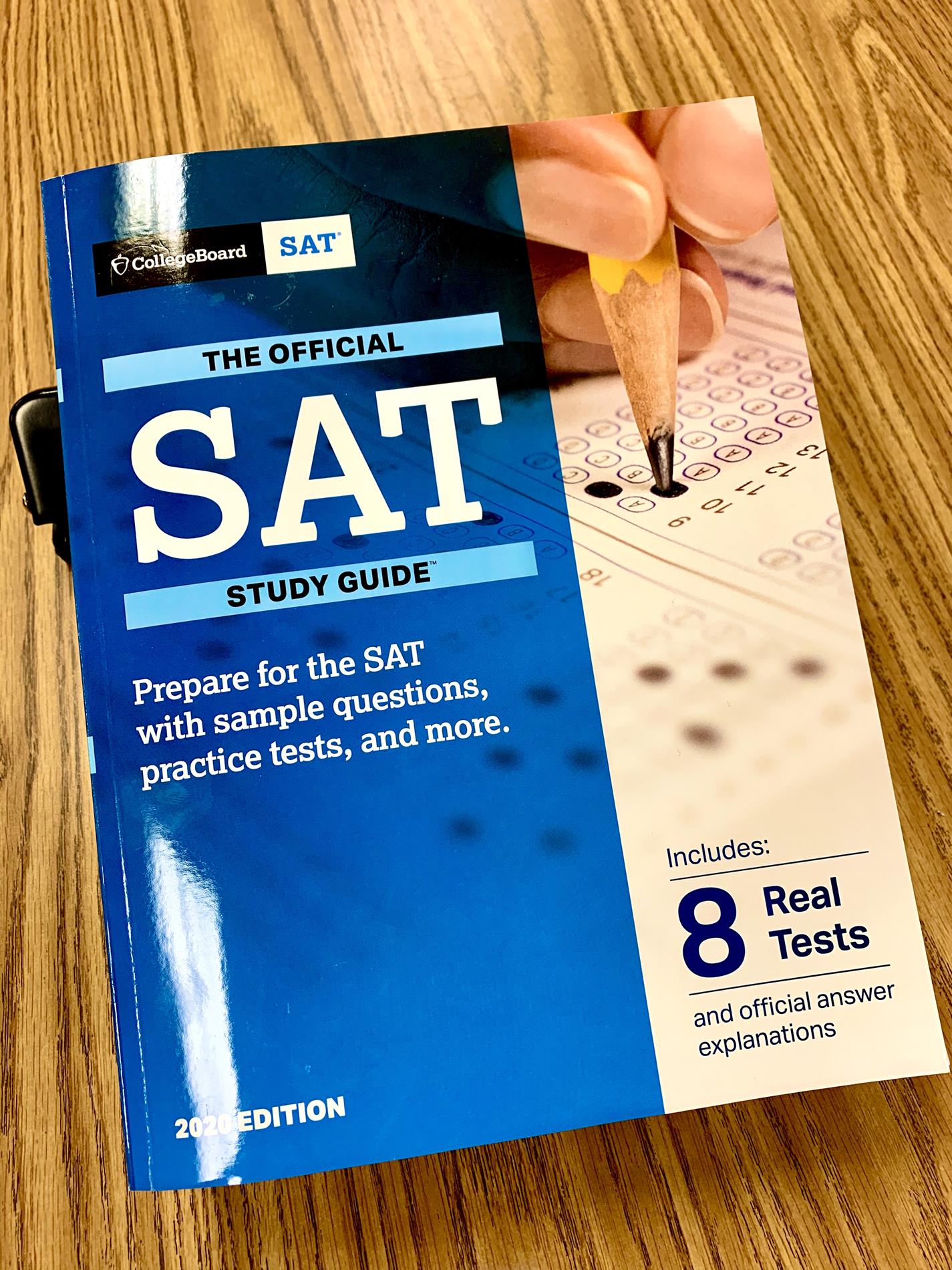 The 21st CCLC 'T.W.I.S.T.E.R.' Program at Abingdon-Avon High School is sponsoring an SAT Prep Course for the Math portion of the SAT!
️
The cost is FREE & is available to any AAHS Junior or Senior that is wanting to take/retake the SAT! Math Prep Classes will be scheduled for Sunday afternoons from 1-3 pm & will begin on Sunday, January 12th. Classes will meet in Ms. Malone's Room #3.

**It is not required that students attend every class, but attendance it is highly recommended. Please remember that this class is voluntary, but the more you put into it... the more you get out of it.**
Every student who attends, will receive an Official SAT Study Guide book from College Board (the providers of the SAT) which will help students get ready for the SAT.

The SAT Study Guide book consists of;
- 8 official SAT practice tests, written in the exact same process and by the same team of authors as the actual exam
- detailed descriptions of the math and evidenced based reading and writing sections
- targeted practice questions for each SAT question type
- guidance on the new optional essay, including practice essay questions with sample responses
Students should enter the building through the side door on the West end of the building (down by the Math classes). This door will be open starting at 12:50 pm. Some snacks will be provided. Students should bring a pencil and their book for every class. Calculators will be provided.
If you have any questions, students should see Ms. Malone during the school day, and parents please email kmalone@atown276.net if you have any questions!.