ROE 33 is an authorized Pearson VUE test center for computer-based exams in academic, government and professional programs.
Schedule your test at one of these sites: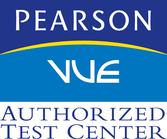 Regional Office of Education #33
105 North E Street
Monmouth, IL 61462
309-734-6822
Monmouth Test Center Open Hours:
Tuesdays 9:00am - 2:00pm

Additional testing dates are possible upon need and request.
Please call our office at 309-734-6822 or email: ewalton@roe33.net.​
Regional Office of Education #33
121 South Prairie Street
Galesburg, IL 61401
309-345-3828

Galesburg Test Center Open Hours:
Thursdays 9:00am - 3:00pm